End of the road for India's original small car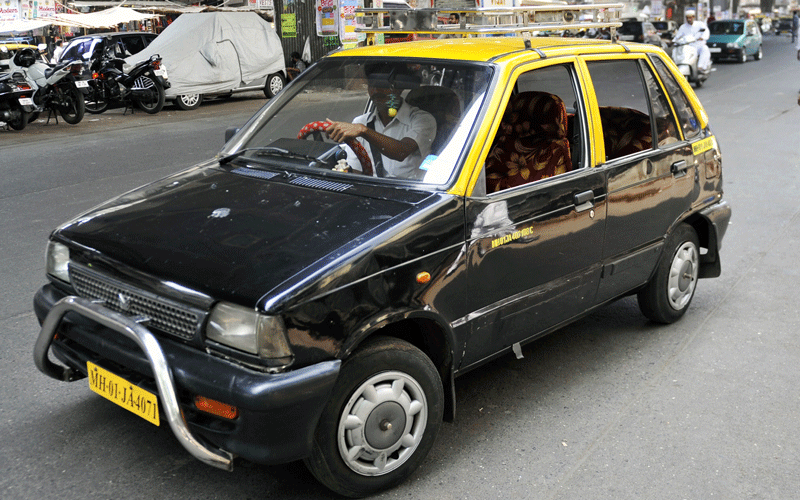 Back in the mid-1980s, Ashutosh was a young student enjoying life in the then-Bombay and the freedom to cruise the streets in a new Maruti 800.
"Those were great times," recalled Ashutosh, now a chartered accountant in the city renamed Mumbai. "It was my first car. I used to zip around in it with friends listening to Stevie Wonder's 'Part-Time Lover'."
But India's first small car, hailed as a triumph of engineering that revolutionised transport for millions and kick-started economic liberalisation in the world's biggest democracy, is reaching the end of the road.
From April, the Maruti 800 is to be phased out as new auto emission standards are introduced to cut pollution on India's increasingly clogged roads.
Orders for new cars will be stopped in Mumbai, New Delhi, Kolkata and Chennai and nine smaller cities, with plans to completely phase out the car within five years.
"Fresh investment in a car 25 years old does not make sense," a Maruti Suzuki spokesman told AFP, requesting anonymity in line with company policy.
The decision not to upgrade the boxy, four-door hatchback that was once the company's best-selling car makes business sense, the firm and analysts said.
Sales of the M800, which retails at 210,000 rupees ($4,600), have been falling for four years. In February this year 3,178 were sold, down from a peak of more than 20,000 in March 2003.
The model accounts for just three per cent of total sales for Maruti Suzuki and is being edged out by better-value small cars with more features, including the company's own Alto, which sells for 230,000 rupees ($5,111).
Yezdi Nagporewalla, an auto sector analyst at consultancy KPMG India, said: "The 800 has been the most significant car for India for two decades but it has passed the baton to Tata Motors' Nano.
"Consumers have shown a declining preference for the 800 reflected in the deteriorating sales figures. They would not have paid extra for the upgrade to a 20-year-old model."
The Nano, made by rival Tata Motors, is the much-hyped cheapest car in the world and retails for 100,000 rupees.
In 1981, when Maruti Udyog was formed as a state-run company, Indian drivers had just two options if they wanted to buy locally made cars -- and often a five-year wait to get the keys.
Premier Automobiles in Mumbai produced cars with help from Italy's Fiat, while Hindustan Motors in Calcutta (Kolkata) manufactured the bulky Ambassador. Both were private companies.
Then prime minister Indira Gandhi allowed Japan's Suzuki to pick up a stake in Maruti Udyog -- an unprecedented move at a time when India's economy was largely closed.
"It was perhaps one of the very early steps to economic liberalisation," wrote the chairman of Maruti Suzuki India, R.C. Bhargava, in his 2010 book "The Maruti Story".
Suzuki's stake has grown from 26 percent to 52.4 percent over the years.
The first M800 drove off the production line on December 14, 1983 at a factory once over-run with weeds and monkeys. Some 2.4 million M800s have been sold since.
At an original price of about 52,000 rupees including tax, it was seen as the perfect first car and counted India cricket legend Sachin Tendulkar among its owners.
Since then, India's car revolution has gathered pace, with total car sales forecast to reach two million this year and to triple in the next decade, largely driven by small vehicle sales, according to industry estimates.
Liberalisation policies since the early 1990s have resulted in a rising middle class whose members have greater disposable income, making them targets for foreign car manufacturers.
Last month, French automaker Renault and its Japanese partner Nissan confirmed plans to launch a car in 2012 to rival the Nano, in partnership with scooter and three-wheel specialist Bajaj Auto.
Ford, Toyota and Honda are also poised to launch small cars in India in the next two years.
Despite the end of an era, the M800 still has a loyal following.
"It's a zero-maintenance, poor man's car," said Shobham Tendolkar, who runs a transport business and bought an M800 in 1995. "I will keep it till it stops working."
Follow Emirates 24|7 on Google News.