Ex-doctor stabs eight kids to death in China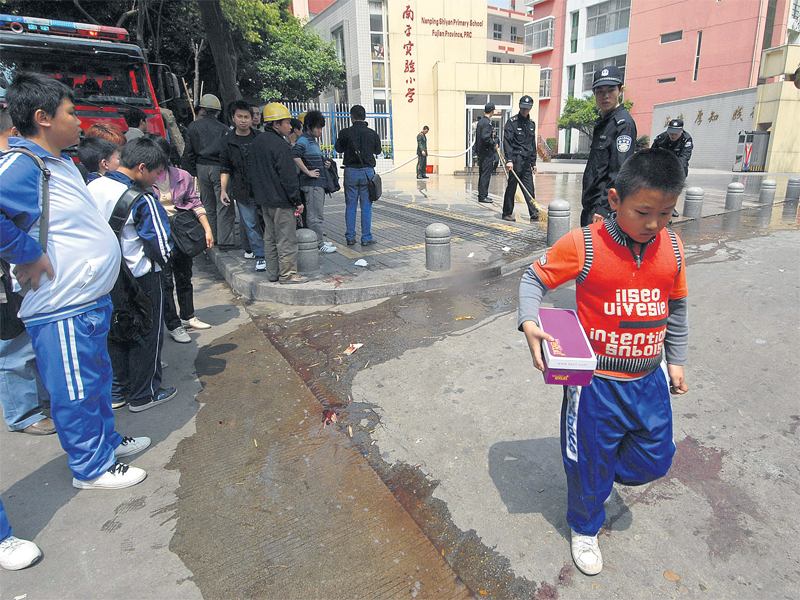 A former doctor with a history of mental illness hacked eight children to death with a machete yesterday and injured five others at a primary school in southeast China, state media reported.
The attacker was identified as Zheng Minsheng, a 41-year-old who had worked at a community clinic until June, Xinhua news agency quoted the local government in the city of Nanping as saying.
Zheng attacked the children at the entrance of the school as they arrived in the morning. He was eventually restrained by passers-by and school security guards before police arrested him. No possible motive was given.
Three children died at the scene and five others succumbed to their injuries in hospital. The five survivors are said to be in a stable condition.
Follow Emirates 24|7 on Google News.