French minister says Nato committed in Afghanistan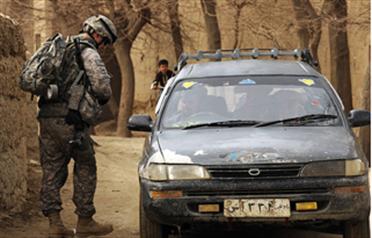 French Defense Minister Herve Morin says the Nato alliance should remain militarily engaged in Afghanistan as long as is necessary.
Morin said in a speech Monday at a Washington think tank that Nato also should transfer gradually responsibility for security to the Afghan people by strengthening the armed forces and police.
He suggests that some thought be given at a Nato summit next month to establishing a time for withdrawing Nato forces because they are not going to stay in Afghanistan forever. Morin is also urging Afghan President Hamid Karzai to consult with political factions to ensure that security and other conditions are in place for presidential elections. Morin says successful Afghan elections will be the best answer to insurgency in the region.
Follow Emirates 24|7 on Google News.