India hands evidence on Mumbai attacks to Pakistan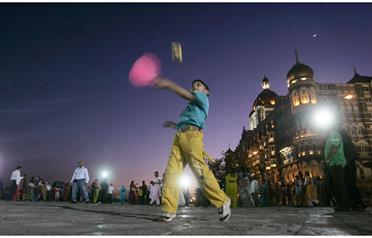 India on Monday handed to Pakistan what it said was evidence linking the country to the Islamic militants who attacked Mumbai in November, India's foreign minister said.
"We have today handed over to Pakistan evidence of the links with elements in Pakistan of the terrorists who attacked Mumbai on 26th November, 2008," Pranab Mukherjee told reporters.
"What happened in Mumbai was an unpardonable crime. As far as the government of Pakistan is concerned, we ask only that it implement the bilateral commitments that it has made at the highest levels to India, and practises her international obligations. These are clear," he added.
New Delhi has also shared the evidence with foreign ministers around the world, the minister said.
The Indian foreign ministry will also brief all ambassadors in New Delhi about the ongoing investigation into the Mumbai attacks and Indian ambassadors in other countries will do the same, Mukherjee said.
The November 26-29 assault on India's financial capital left 172 people dead, including nine attackers.
Pakistan's government has so far said that New Delhi has provided no proof of a Pakistani link to the strikes.
But Indian Home Minister Palaniappan Chidambaram said over the weekend that the proof against Pakistan was "overwhelming" and "unanswerable" and indicated that the attackers were backed by the Pakistani authorities.
Follow Emirates 24|7 on Google News.