Kandahar governor seeks Nato help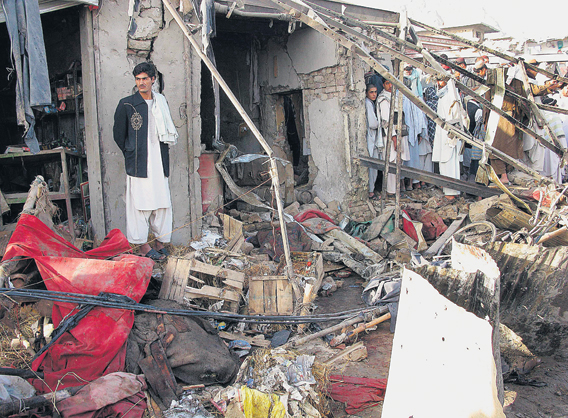 KANDAHAR The governor of Kandahar province is demanding more security around Afghanistan's largest southern city after a series of explosions killed dozens of people in the Taliban heartland.
The blasts, which occurred one after another for 25 minutes across Kandahar city on Saturday night, indicate that the insurgents remain a potent force in the area.
Governor Tooryalai Wesa said the blasts included two car bombs, six suicide attackers on motorbikes and bicycles, and homemade bombs. The attackers targeted the city's prison, police headquarters, a wedding hall next door and other areas on roads leading to the prison. Thirty-five people were killed in Saturday night's attacks, according to the Ministry of Interior. Another 57 people were wounded.
Follow Emirates 24|7 on Google News.