Lights go out to boost birthrate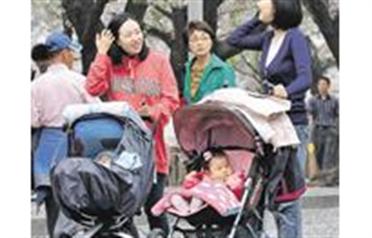 South Korea's health ministry, which is charged with boosting the nation's low birthrate, is turning off the lights in its offices once a month to encourage staff to go home early and make more babies.

The ministry said in a statement yesterday the switches will be flicked off at 7.30pm every third Wednesday in the month to "help staff get dedicated to childbirth and upbringing".

Those with urgent duties will be exempt from the switch-off.

"Going home early may have no direct link to having more children, but you cannot just completely rule out a possible link between them," said Choi Jin-Sun, who is in charge if the project at the ministry.

Low birthrate is a pressing issue in this fast-ageing society. South Korea's birthrate remained near the world's lowest at 1.19 in 2008 and there are fears the population will begin shrinking within a decade. "It won't be too long before our children are burdened with supporting the elderly," Health Minister Jeon Jae-Hee told the Korea Times newspaper. "Korea may lose out in the global economic competition due to a lack of manpower. It is actually the most urgent and important issue the country is facing."

Married staff at the ministry are not doing their bit, with an average of 1.63 children compared to the average of 1.82 among all civil servants.
Keep up with the latest business news from the region with the Emirates Business 24|7 daily newsletter. To subscribe to the newsletter, please click here.
Follow Emirates 24|7 on Google News.