N Korea says may retain nukes even if US relations normalised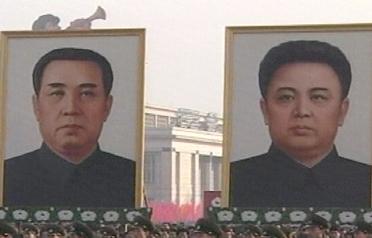 North Korea said on Saturday it may keep its nuclear weapons even after normalising relations with the United States, staking out a tough position three days before President-elect Barack Obama takes office.
"Even if the DPRK [North Korea]-US diplomatic relations become normalised, our status as a nuclear-armed state will never change as long as the US nuclear threat to us remains, even to the slightest degree," a foreign ministry spokesman said.
The spokesman, quoted by the official Korean Central News Agency, said it was a "miscalculation" for the US to consider normalised ties a reward for the communist state abandoning nuclear weapons.
"What we earnestly desire is not the normalisation of DPRK-US ties but the strengthening of nuclear deterrence in every possible way," the spokesman added.
"We have made nuclear weapons [not] in order... to seek the normalisation of ties with the US or economic assistance but to protect us from US nuclear threats.
"We can live without the normalisation of ties with the US, but we cannot survive without the nuclear deterrence."
Analysts said the North, which in 2007 signed an aid-for-disarmament deal with the US and four regional powers, is trying to ensure it remains a priority for Obama despite his other daunting economic and foreign policy challenges.
On Tuesday Pyongyang, which tested an atomic weapon in October 2006, vowed not to give up its nuclear weapons until the United States drops its "hostile" policy.
It also called for "free field access" to ensure there are no US atomic weapons in South Korea. Seoul and Washington say these were withdrawn in 1991.
"North Korea is saying through these statements to Obama, 'Hey, look! We're here with nuclear weapons in hand. Don't look at Iran or elsewhere but at us first,'" Professor Yang Moo-Jin of the University of North Korean Studies told AFP.
Paik Hak-Soon, of the Sejong Institute think-tank, told Yonhap news agency the statement is "a message from North Korea to Obama that North Korea wants a package deal and a more intense interest from the new US president'.
US Secretary of State-designate Hillary Clinton said on Tuesday that the Obama administration will pursue a "very aggressive effort" against North Korea's alleged atomic weapons proliferation.
She backed the six-party talks, which began in 2003 and group the two Koreas, the US, China, Russia and Japan, but indicated there could also be bilateral contacts.
Obama has stated his willingness to talk to America's enemies such as North Korean leader Kim Jong-Il.
The 2007 pact calls for the scrapping of nuclear weapons on the Korean peninsula in return for energy aid to the North, normalised relations between the North and the United States and Japan and a formal peace pact.
North Korea is disabling its plutonium-producing nuclear plants and has made a declaration of its nuclear activities under the latest uncompleted phase of the pact.
But the last round of six-party talks in December ended in stalemate, with the two sides unable to agree how the North's nuclear declaration should be independently verified. No date has been set for the next round.
Negotiations have not started on the final phase of the pact, which would involve the surrender of weapons and plutonium stockpiles and normalised relations.
Follow Emirates 24|7 on Google News.