N Korean harder line linked to leader's illness: expert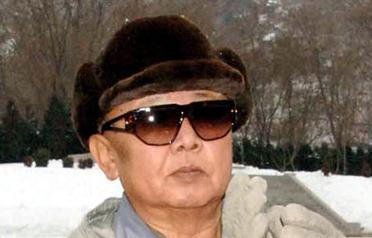 North Korea is taking a harder line in the six-party nuclear negotiations as hawks now dominate defence policy following the illness of leader Kim Jong-Il, a US expert said on Wednesday.
Selig Harrison, speaking at a Washington think tank following his trip to North Korea last month, said the harder line also reflected fears that South Korea, under new President Lee Myung-Bak, wanted to absorb the North.
"North Korea has suddenly adopted a much harder line than before and the question is why," Harrison told an audience at the Woodrow Wilson International Center for Scholars.
Though some analysts believed it was a "bargaining posture" toward the new US administration of President Barack Obama, he stressed two other factors: the fallout from the leader's illness and political changes in South Korea.
The Obama administration aims to pursue talks with the two Koreas, China, Japan and Russia to scrap North Korea's weapons-grade nuclear programmes, but the talks are deadlocked over a row about disarmament verification.
North Korean officials he met with dismissed reports of Kim's stroke in August as a "fabrication", but Harrison said he believed the reports and, according to "several well-informed sources", Kim has a greatly reduced work schedule.
"He has turned over day-to-day management of domestic affairs to his brother-in-law Jang Song-Thaek and foreign affairs and defence policy is now largely in the hands of hawks in the national defence commission," he said.
He also said it was "a disastrous, historic mistake" for President Lee to say he will review the North-South summit declarations of June 2000 and October 2007 because it served to "revive North Korean fears that South Korea, the United States and Japan want regime change and absorption.
"They're especially sensitive about this with Kim Jong-Il ill," Harrison said.
He added that he "found no evidence that the sons are being taken seriously" as successors to Kim but said one of them might serve as a "figurehead", with Jang and the military running affairs of state.
Repeating remarks he gave to media in Beijing after his January 13-17 trip to Pyongyang, he said that all the officials he met said North Korea has already "weaponised" the 31 kilogrammes of plutonium acknowledged in the declaration submitted last year to its five partners in the negotiations.
That amount is enough for four or five weapons, he added.
Harrison said key people he met with were Li Gun, a top foreign ministry official and nuclear negotiator, Foreign Minister Pak Ui-Chun, and General Ri Chan Bok, spokesman of the National Defence Commission.
Follow Emirates 24|7 on Google News.