North Korea deploys new mid-range missile: South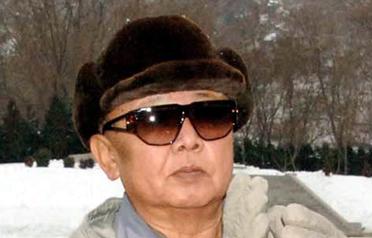 North Korea, which has warned the Korean peninsula is on the brink of war, has deployed new missiles to hit more parts of Asia and increased its special warfare troops, a South Korean defence policy paper said on Monday.
The isolated North could also test-fire its longest-range missile, which is designed to strike US territory but has never successfully flown, by the end of this month, a leading defence analyst said at the weekend.
South Korea's Defence White Paper said the North had deployed the new mid-range missile that can travel up to 3,000 km (1,865 miles) and hit all of Japan, which it regularly denounces in its official media.
The North already has hundreds of rudimentary ballistic missiles that could hit all of South Korea and most of Japan, the ministry has said.
"North Korea's conventional force, its development and reinforcement of weapons of mass destruction such as nuclear weapons and missiles, and the forward deployment of its troops are a direct and serious threat to our security," the paper said.
The biannual paper said the North, which has 1.19 million troops, had increased the number of its special warfare soldiers by 60,000 to now total 180,000 while modernising its light infantry forces to better attack the South.
The paper said the reclusive state had produced about 40 kg (88 lb) of plutonium, which experts say would be enough for at least five nuclear weapons and which they say it is working to mount on missiles.
Proliferation experts have said the North, which tested a nuclear device in 2006, does not have the technology to make a nuclear weapon small enough to mount as a warhead.
South Korean officials said they are worried the North may also try to escalate tension by firing short-range missiles towards a disputed Yellow Sea border with the South off the west coast of the peninsula that has been the scene of deadly naval conflicts between the rival Koreas.
Analysts do not think the impoverished North will risk a larger conflict because its antiquated but massive military would be no match for South Korea with 670,000 troops and its powerful US ally, which positions about 28,000 soldiers in the South.
US Secretary of State Hillary Clinton warned the prickly North during a visit to Seoul last Friday not to make any provocative moves, to stop taunting its southern neighbour and return to sputtering international nuclear disarmament talks.
In a news release at the weekend, Joseph Bermudez, a leading analyst with Jane's Defence Weekly, said recent satellite imagery showed North Korea could be ready for the launch of its longest-range missile within a matter of days.
If the launch is successful, North Korea will have a missile with a maximum estimated range of 6,700 km (4,200 miles), designed to carry a nuclear warhead that could hit US territory, although not the continental 48 states.
This would, for the first time, pose a direct security threat by the North to the United States.
Follow Emirates 24|7 on Google News.