North Korea offers envoy for Obama inauguration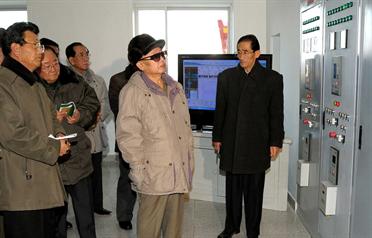 North Korea offered to send its chief nuclear negotiator to next week's inauguration of US President-elect Barack Obama, but Washington has responded coolly, South Korean news reports said Monday.
The JoongAng Ilbo newspaper, quoting a Seoul government source, said the communist state may be trying to assess whether its traditional enemy's policy will change under Obama, who takes office on January 20.
The hardline North, which has been locked in nuclear disarmament talks for years, refrained from its customary criticism of the United States in a policy-setting New Year message.
"The North, through its United Nations mission office in New York, conveyed the message that it can send Vice Foreign Minister Kim Kye-Gwan as a representative to the inauguration ceremony," the source told JoongAng.
The message was delivered to the Obama transition team via a non-profit US organisation, The Korea Society, the source said.
"I've heard negative opinions far outpaced the positive views," the source added, referring to the response of the Obama team.
"Pyongyang may be trying to test the political waters in the Obama administration by watching Washington's response."
Yonhap news agency, citing a diplomatic source, said the North's proposal had been turned down because of US scepticism.
Foreign ministry officials in Seoul would not comment.
Both JoongAng and Yonhap said the new administration would be unlikely to invite a Pyongyang envoy until it has mapped out its policy on North Korea.
The United States has since 2003 been involved in six-party talks on North Korea's nuclear disarmament.
The latest round -- involving the United States, the two Koreas, China, Russia and Japan -- ended fruitlessly in Beijing last month. No agreement was reached on ways to verify the secretive nation's declaration of its atomic programmes.
Follow Emirates 24|7 on Google News.