Pakistan says Mumbai attack partly planned on its soil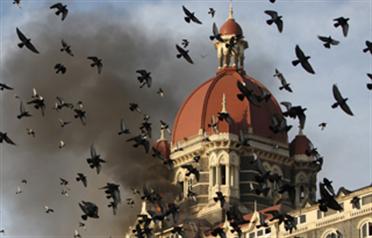 The militant attack that killed 179 people in Mumbai was partly planned in Pakistan, and a case has been registered to bring the culprits to trial, the top Pakistani interior ministry official said on Thursday.
Tensions have been running high between India and Pakistan since the attack by 10 gunmen on India's financial capital last November, though fears of a conflict between the nuclear armed neighbours has receded in recent weeks.
India has maintained since the attacks last year that the plot was hatched in Pakistan. It has been impatient for more forceful follow-up by Pakistani authorities against militants belonging to Laskhkar-e-Taiba, a jihadi group it says was responsible.
"Some part of the conspiracy has taken place in Pakistan," Rehman Malik, adviser to the prime minister on the interior, told a news conference. Rehman said Zaki-ur-Rehman Lakhvi, the alleged mastermind, was in custody. Malik said six suspects were in custody and two others were still at large. One of those arrested was lured back to Pakistan from the Spanish city of Barcelona. "We have located those locations which were used by the terrorists before launching themselves," Malik said, adding that they had sailed from Karachi to India. "Some of the accused who have been arrested, they have given us the full rundown."
Investigators had also discovered that some funds transferred from Italy and Spain were used to finance the attack, Austrian telephone SIM cards were used, and he also spoke of a link to Houston in the United States. He said a first information report (FIR), the term for a poice complaint, had been lodged to initiate a case. Malik said that Pakistani investigators had been unable to confirm the identities of the nine gunmen killed in the attack, though Pakistan has confirmed that the gunman caught alive was a Pakistani.
Follow Emirates 24|7 on Google News.