Police vigilant after sumo champ 'death threat'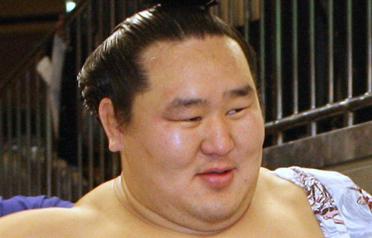 Grand sumo champion Asashoryu's latest comeback has triggered more controversy following reports the volatile Mongolian had received a death threat.
Police are investigating an alleged warning made on an Internet forum and have stepped up security around the firebrand yokozuna's gym, Japanese media said on Tuesday.
Asashoryu's future has been the subject of intense speculation after a series of injuries, illness and a bizarre ban for playing soccer while supposedly injured in 2007.
His behaviour continued to raise eyebrows after he spent 10 days living in a tent in the freezing Mongolian mountains as part of his rehabilitation for elbow and back injuries last year.
The 28-year-old's "boot camp" last October involved hunting and cooking wild animals, including boar and wolves, and plunging into icy rivers to prepare for his return to sumo.
However, his comeback has been marred by a post on the popular "2Channel" Japanese Internet forum by someone claiming they were planning to kill him, Japanese media reported.
The Japan Sumo Association (JSA) told Reuters they were "looking into" the incident but said they were not planning to tighten security at the New Year tournament in Tokyo.
"We have not had word from [Asashoryu's] gym," said JSA security chief Takanori Tomozuna. "The yokozuna comes in through an underground entrance so we are not overly worried."
POLICE PATROLS
Police have increased patrols around the wrestler's Tokyo base, however, the head of Asashoryu's gym said.
"I have been told the police are on alert and have increased security measures," Takasago told reporters. "We are not planning any special measures of our own at this stage though."
Asashoryu has a 2-0 record in the 15-day event after declaring he had recovered from the injuries that blighted his year in 2008.
Asashoryu's notoriously short fuse and frequent breaches of protocol have angered sumo authorities and divided public opinion about his presence in the ancient Japanese sport.
He was involved in a bathtub bust-up with a rival Mongolian wrestler before his promotion to yokozuna after insults were exchanged during a post-fight soak.
Other controversies followed but his suspension for playing in a soccer game in Aug. 2007 was the final straw for many sumo elders, and sparked a bout of clinical depression in Asashoryu.
He fled to Mongolia and finally returned from lengthy treatment at a luxury spa resort, apologising for his actions and promising to mend his ways.
Follow Emirates 24|7 on Google News.