Putin urges EU to pressure Ukraine to resolve gas crisis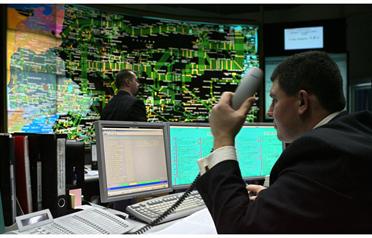 Russian Prime Minister Vladimir Putin urged the EU to put pressure on Ukraine to resolve the gas crisis and seek ways to reduce Kiev's ability to block transit, in an interview with Germany's ARD television.
"Europe must send a clear, comprehensive signal -- not to Russia, urging us to sell our product less than cheap, but to Ukraine, a signal that it must behave itself in a civilised manner," Putin said in the interview, according to a transcript published Thursday on the Russian government's website.
"Ukraine wants to look like a civilised country. It must not block transit to European states, despite its burning desire to get gas for less than world prices," Putin said.
Putin laid the blame for the crisis on the "political standoff between Ukraine's clans fighting not for democracy or market relations, but personal ambition and access to financial flows, including trade of Russian gas within Ukraine and beyond."
"To get away from this situation, we must diversify flows and transport capabilities. We must deprive these transit states of their illusions. You can say it is like disillusioning girls who must realise their suitors have a choice," Putin quipped.
The Russian prime minister suggested either "entering market relations, including market prices and transit" with Ukraine, as Russia had done with Belarus, possibly loaning Ukraine enough funds if its resources were not sufficient.
Another way was "to set up an international consortium that would rent Ukraine's gas pipelines, and maybe even take part in privatising it if Ukraine wishes," Putin said, adding however that Ukraine was unlikely to sell its pipelines "as the gas transport system is a fetish there."
The gas crisis should also prompt Europe to speed up the Nordstream pipeline project, Putin said, warning that "if this project is not realised, Europe will of course still have gas -- but there will be less of it and it will be more expensive."
"These same transit states will constantly create problems to bring up transit prices to get gas cheaper, while consumers will have to pay more," he explained.
Europe, which depends on Russia for a quarter of its gas needs, has been left without Russian gas that transits through Ukraine for a week due to a conflict between Moscow and Kiev over back payments and prices.
An EU-brokered agreement on resuming deliveries collapsed on Tuesday with both sides blaming the other for the failure.
Follow Emirates 24|7 on Google News.