Revolutionary rice plant could ease plight of world's poor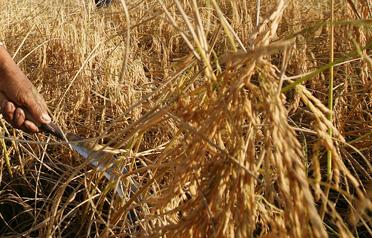 An international team of scientists is developing a new rice plant that requires less fertiliser and water but could boost yields by up to 50 per cent for small scale farmers in Asia and Africa.
The Philippines-based International Rice Research Institute said on Wednesday the ambitious laboratory project, which may take a decade to complete, could ease hunger for a billion of the world's poor.
It aims to convert photosynthesis – the process of capturing carbon dioxide and converting it into carbohydrates required for growth – to make a more efficient rice variety.
The institute has been helping farmers for decades to develop more resilient rice varieties that can withstand flooding and drought and increase yield.
Follow Emirates 24|7 on Google News.