Satyam board dissolved, founder is arrested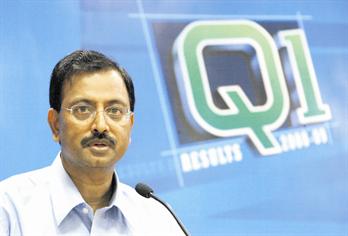 Indian authorities have dissolved the board of embattled outsourcing giant Satyam Computer as authorities sought to contain a $1billion (Dh3.6bn) fraud scandal from further roiling the country's vaunted tech industry.

The Ministry of Corporate Affairs dismissed the board, including the company's interim head, late Friday night, hours after Satyam's founder and former chairman, B Ramalinga Raju, was arrested for massively doctoring the company's accounts.

Raju confessed to filling the company's balance sheets with "fictitious" assets and "nonexistent" cash in an extraordinary confessional letter to the company's board on Wednesday. He resigned from Satyam the same day, along with his brother, former managing director B Rama Raju, who was also arrested on Friday.

Raju was taken into judicial custody until January 23, his lawyer said yesterday, as authorities seek to unravel India's biggest corporate scandal.

Ramalinga Raju and his brother B Rama Raju, Satyam's co-founder and Managing Director, were arrested late on Friday on charges of criminal breach of trust, criminal conspiracy, cheating, falsification of records and forgery.

"He has been sent to judicial custody until January 23," S Bharat Kumar, Ramalinga Raju's lawyer told reporters outside a magistrate's residence in the southern city of Hyderabad.

His brother was also remanded until January 23, and both will be held at the city's Chanchalguda jail.

According to Kumar, the magistrate said Ramalinga Raju's health was to be monitored after he said his client was not well. Kumar added he would file a bail application tomorrow.

Separately the Indian government said it was working on selecting a new 10-member board for Satyam, after it dissolved the outsourcers' board.

Chairman and founder Raju resigned on Wednesday after revealing years of accounting fraud at Satyam, including an admission that about $1bn, or 94 per cent of the cash and bank balances on Satyam's books at end-September, did not exist.

Stand-in Chief Executive Ram Mynampati said the scandal had pushed the company into a crisis of unimaginable proportions.

Satyam's market value has shrivelled to $330 million at Friday's close, from more than $7bn six months ago.
Follow Emirates 24|7 on Google News.