Taliban militants kill 20 in Kabul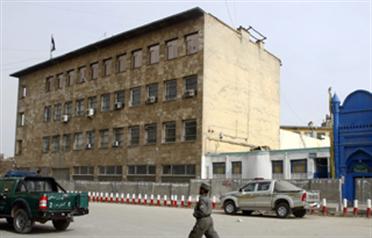 Taliban fighters, carrying assault rifles and wearing suicide vests, stormed the Justice Ministry and another government building in Afghanistan's capital on Wednesday, forcing workers to flee from windows and killing 20. The coordinated attacks struck in the heart of Kabul, underscoring the reach of the Taliban beyond their strongholds in the south and east .
Defense Ministry spokesman Gen. Mohammad Zahir Azimi said eight assailants also died in the attacks, bringing the total deaths to 28. Azimi said all eight attackers had suicide vests, but only three assailants set them off. Justice Minister Sarwar Danesh was briefly trapped inside the ministry with a number of government employees.
The attacks in a city dense with barricades and armed guards underscore the difficulty of fending off the Taliban even with abundant troops and weaponry just as the U.S. beefs up its presence. Mohammad Hanif Atmar, the interior minister said twenty-one suspects were detained.
The incident comes as Richard Holbrooke, President Barack Obama's newly appointed envoy to the region, is expected imminently in Afghanistan from neighboring Pakistan.
Follow Emirates 24|7 on Google News.