Thai protestors parade their dead as PM blames 'terrorists'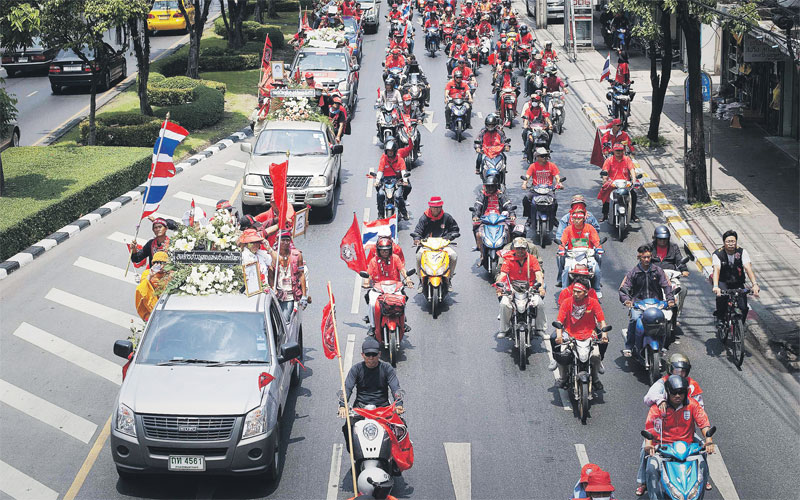 Thailand's embattled premier yesterday accused "terrorists" of inciting the country's bloodiest civil violence in almost two decades as protestors paraded their dead through the tense streets of Bangkok.
With no sign of an end to the deep political turmoil, Prime Minister Abhisit Vejjajiva insisted the government remained united in how to tackle the crisis but the defiant Red Shirt protestors said the time for negotiation was over.
"From the overall picture we clearly found that terrorists used pro-democracy protesters to incite the unrest, hoping for total change in our country," Abhisit said in a nationally televised address.
Follow Emirates 24|7 on Google News.