Troubled Satyam gets 15 deals, pays staff salaries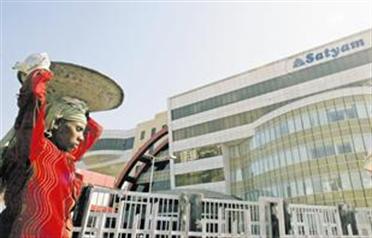 India's fraud-hit Satyam Computer Services bagged 15 contracts in January, a company spokeswoman said yesterday. The company also paid staff salaries for January – something that had been in doubt because of its lack of liquidity.

Although the figure for contracts signed in January includes renewals, those constitute a small proportion of the contracts, according to reports in Network World.

Satyam plunged into a crisis last month after the company's founder, B Ramalinga Raju, said the company's profits have been over-stated for several years. A board appointed by the Indian Government has brought in two accounting firms to restate the figures. There is considerable anxiety among customers about the future of Satyam, particularly about the liquidity crisis in the company, which may lead them to cancel contracts with the Indian outsourcer, according to analysts.

The company's board said last week that it had concluded most of the discussions relating to the financing requirements of the company. These funds will cover the immediate, compelling operational expenses, it said.

State Farm Insurance in the US terminated its technology outsourcing contract with Satyam last month, but General Electric, another large Satyam customer, said it was not moving work from Satyam "at this point".

Satyam won three contracts in the US in January, one in the insurance sector, another in the pharmaceutical sector and the third a contract extension from an existing technology client, the spokeswoman said. In Europe, the company bagged two new orders from clients in the chemical and services industries, while it signed 10 contracts, including renewals, in other countries.

The board of Satyam Computer Services said last week that it has appointed The Boston Consulting Group as management advisor, and Goldman Sachs and Avendus, an Indian investment bank, as investment bankers to advise the company on various strategic options, including a strategic investor in the company.

Some companies such as outsourcers HCL Technologies and iGate have shown interest in investing in Satyam, although analysts say the process could be delayed as the extent of the financial scandal at Satyam will not be known until the accounts are restated, and Satyam also faces two class action lawsuits in the US.

The appointment of a new CEO and chief financial officer for the company, which the board said was likely last week, has been delayed.
Follow Emirates 24|7 on Google News.