Turbulence hurts 30 passengers in US-bound flight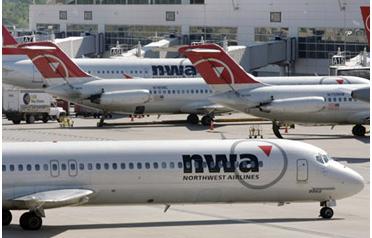 Ambulances took the injured to hospitals after the Northwest Airlines Boeing 747-400 jet landed at Narita International Airport near Tokyo at 12:19pm local time (0319 GMT), an airport official said.
"Ten people were seriously injured and another 20 people suffered minor injuries," said a Narita International Airport spokesman.
Among the most seriously injured were three Philippine nationals, two men and a woman, Jiji national news agency reported quoting local police.
The flight had been set to continue on to Los Angeles after the stopover.
Northwest Airlines spokesman Masashi Takahashi said: "Air turbulence is believed to be the cause. The turbulence occurred 25 to 30 minutes before landing, when the seat belt light was on.
"During the flight, we received a message from the pilot saying two or three people were injured. But (the pilot) probably assessed that an emergency landing was not necessary," he told AFP.
"It is possible that the people injured did not have their seatbelts on, otherwise all of the 422 passengers would have been injured as well."
Follow Emirates 24|7 on Google News.
Around 30 people on a US-bound jet were injured on Friday, 10 of them seriously, apparently due to air turbulence on the Manila-Tokyo leg of the flight, airport officials said.