US deaths increase in Afghanistan as mission expands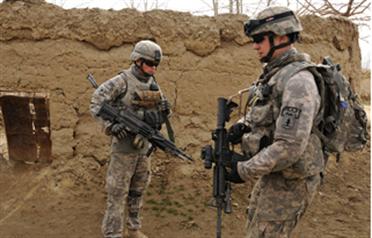 US deaths in Afghanistan have increased three-fold during the first two months of 2009 versus early 2008, after thousands more troops deployed and commanders ramped up winter operations against an increasingly violent insurgency.
President Barack Obama recently announced the deployment of 17,000 additional troops to bolster the record 38,000 already in the country, as the US increases its focus on Afghanistan while a drawdown begins in Iraq.
Twenty-nine US troops died in Afghanistan the first two months of 2009, a 3.5-fold increase over the eight Americans who died the first two months of 2008. Part of the increase in deaths is due to the increased number of troops. In early 2008 there were about 27,000 forces in the country, some 10,000 less than there are today.
Follow Emirates 24|7 on Google News.