Australia's Aborigines to feel climate shift most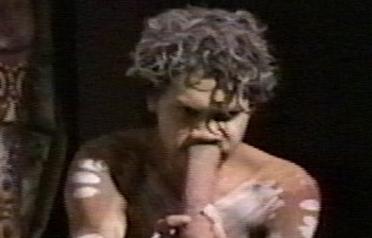 Australia's Aborigines will feel the impact of climate warming more than other Australians, with their remote outback homes and generally poor health making them particularly vulnerable, a report said on Tuesday.
With temperatures in the tropical north and interior tipped to rise by three degrees Celsius by 2050, worsening already searing summer heat, the government needs to urgently improve aboriginal health and housing, researchers wrote in the Medical Journal of Australia.
"Elevated temperatures and increases in hot spells are expected to be a major problem for indigenous health in remote areas, where cardiovascular and respiratory disease are more prevalent and there are many elderly people with inadequate facilities to cope with the increased heat stress," they wrote.
Australia's 460,000 Aborigines make up about 2 percent of the population. They suffer higher rates of unemployment, substance abuse and domestic violence, and have a life expectancy 17 years shorter than other Australians.
The authors of the report said climate change would likely bring increasing rates of cardiovascular and respiratory disease to Aborigines, and create ideal breeding conditions for mosquito-borne diseases like dengue fever.  Other diseases such as bacterial diarrhoea, common in hot, dry areas like Australia's desert interior and north, could rise by 18 per cent among aboriginal communities, they said.
Climate scientists say Australia, already the world's driest inhabited continent, is experiencing an accelerated form of climate shift. The government aims to help lead global negotiations this year on a post-Kyoto climate pact.
The government also plans to introduce a carbon trading regime next year in a bid to slash greenhouse gas emissions from one of the world's highest per-head levels.
The report said Aborigines were also more at risk because of their close ties to traditional lands, where the health of people was often tied to the health of the environment around them.
"If the community-owned country (land) becomes "sick" through environmental degradation, climate impacts, or inability of the traditional owners to fulfil cultural obligations through ongoing management and habitation of their land, the people of that land will feel this "sickness" themselves," it said.
The report's authors said Australia needed to change course on aboriginal health and broaden focus beyond western scientific methods, possibly creating a national Aborigine health college to help educate more indigenous health workers.
Follow Emirates 24|7 on Google News.