Rain, cooler conditions ease wildfire threat in Australia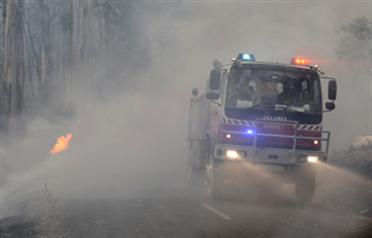 Overnight rain and cooler temperatures have brought relief to thousands of fire-fighters in southern Australia who managed to keep wildfires within firebreaks, despite whipping winds that had raised fears of a repeat of the uncontrolled blazes that killed more than 200 people last month.
An average of 20 millimetres fell across the four major areas hit by fire in Victoria state late Tuesday and early Wednesday, helping to dampen the blazes. While all four fires continued to burn Wednesday, officials said threats to residents in the region had largely passed.
Emergency Services Commissioner Bruce Esplin said Wednesday said, "We see a very bright light at the end of the tunnel now, we see that this weather is over."
WHAT DO YOU THINK? Would having more safety measures prevent the wildfires? Have your say by posting a comment below, or emailing us at news@emirates247.com.
Follow Emirates 24|7 on Google News.