Celebrity land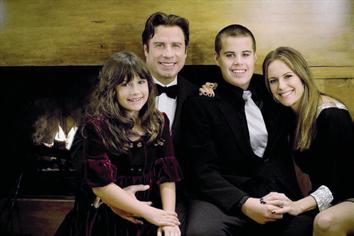 NO MORE TV FOR RULA

Rula Saad's television show, Al Hayah Helwa (Life is Great) has just been dropped.

According to news reports, Al Hayah satellite channel stopped airing the programme, which was presented by the Lebanese singer, because it received terrible reviews and didn't pull in enough viewers.

GARNER DELIVERS 

Jennifer Garner and Ben Affleck are celebrating the arrival of their second child.

People magazine reported that Garner gave birth to a girl, but the couple have decided not to disclose the baby's name.

Garner and Affleck, both 36, also have a three-year-old daughter, Violet.

We wonder how much the first baby pictures will fetch?

SAD LOSS 

John Travolta and wife Kelly Preston's only son, 16-year-old Jett, passed away earlier this week whilst the family was on holiday in the Bahamas.

A just-released autopsy report has stated that the teenager died following a seizure, while media reports have added that Jett suffered from Kawasaki syndrome, which can lead to heart disease. Lawyers of the Travolta family have declined requests for more information.

ONGOING BATTLE 

Patrick Swayze has revealed that he may only have two years to live.

In his first television interview since being diagnosed with pancreatic cancer last year, he told legendary television interviewer Barbara Walters that although he has already defied survival rates, he knows his time may be short.

"Two years seems likely," Swayze said.

ALYSSA GETTING MARRIED 

Congratulations to Alyssa Milano, who got engaged this week.

The Charmed star, 36, will wed creative arts agent David Bugliari.
The couple have been dating for more than a year. Milano was previously married to Cinjun Tate, but the couple split-up in 1999.
Follow Emirates 24|7 on Google News.