EU plans new controls to tackle speculators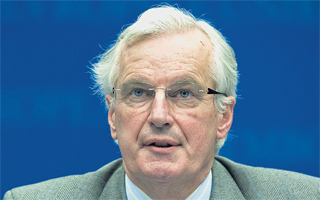 The European Commission plans to propose controls on certain government debt derivatives as soon as June in a bid to crack down on speculation blamed for aggravating Greece's problems. Michel Barnier, the European commissioner in charge of financial market regulation, said he would propose rules to control naked selling of credit default swaps as soon as June.
Follow Emirates 24|7 on Google News.