France battles continuing theft of cultural treasures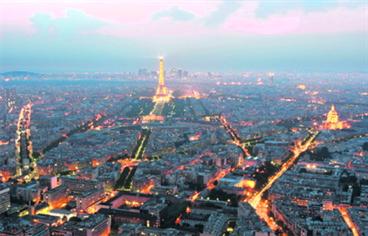 French police colonel Stephane Gauffeny started 2010 with a heavy caseload.

His job: investigating the theft of art and treasures in France, one of the best-endowed and most stolen-from countries in the world, which was struck by two major crimes in the week after Christmas alone.

In the first, an €800,000 (Dh4.23 million) picture by Edgar Degas was unscrewed from the walls of a museum in Marseille. The colourful pastel of performing singers, titled The Chorus, was on loan from the Musee d'Orsay, Paris's eminent museum of Impressionist art.

Three days later, police discovered the theft of some 30 paintings valued at about €1m, including works by Picasso and Rousseau, from a private villa in the south. Both cases crossed Gauffeny's desk at the cultural theft investigations squad, where he oversees national efforts to "identify stolen objects and beat the traffickers".

"It's an enormous job – a fascinating job," said the stocky gendarme.

Local and foreign thieves have for years been targeting collections in French museums, churches and homes, exploiting a rich cultural heritage that draws millions of foreign visitors a year.

Gauffeny said thefts have declined by a factor of four in the past decade as thieves look for loot that is easier to sell and France has stiffened penalties for those convicted of stealing objects classed as cultural assets. But this still left 2,000 thefts across the country in 2008, according to his figures.

The cross-border police agency Interpol, based in Lyon, cites France and Italy as the two nations worst affected by the theft of precious artworks and antiques. In August it launched an online catalogue of missing artefacts, listing hundreds of artworks stolen in France.

"France has a relatively large national heritage," said Aline Le Visage, the representative in France for the Art Loss Register, a private firm that logs and identifies stolen objects for victims, dealers and other clients.

This abundance makes it "a country of choice" for art thieves – and many great works are held not by museums but by private individuals, she said.

"There has been a slight fall in thefts over the past 10 years or so on a world level, but we have noticed a rise in thefts from private owners and also in galleries."

Robbers have struck at museums in Paris and other cities, sometimes in broad daylight, Gauffeny said, recalling various sting operations and cross-border hand-offs of stolen artworks, many of which vanish abroad.

Police say major artworks are usually trafficked abroad, sometimes within days of being stolen – to neighbouring European countries, and sometimes to the United States and Japan, from where they are rarely recovered.

Demand follows the same general trends as the legal art market, and much art crime is carried out by insiders.

"Most of the people fencing the items are art dealers," Gauffeny said.
Keep up with the latest business news from the region with the Emirates Business 24|7 daily newsletter. To subscribe to the newsletter, please click here.
Follow Emirates 24|7 on Google News.