Gazprom blames Ukraine president as gas crisis continues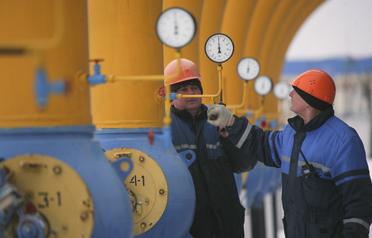 Energy giant Gazprom on Saturday blamed Ukraine's pro-Western president for holding up a gas crisis deal to resume Russian gas supplies to Europe through Ukraine, Russian news agencies reported.
"The Ukrainian president's decision, or lack of decision, is once again hampering our gas supplies," Gazprom spokesman Sergei Kupriyanov was quoted as saying in reference to Ukrainian President Viktor Yushchenko.
The main obstacle blocking an agreement appears to be Ukraine's reluctance to sign a deal allowing Russian observers to take part in the monitoring of the transit of Russian gas in pipelines running through Ukrainian territory.
Europe depends on Russian gas pumped through Ukraine for a fifth of its total gas consumption. Several European states have had their gas supplies totally cut off this week as a result of the Russia-Ukraine dispute.
Follow Emirates 24|7 on Google News.