'Overvalued' Bric currencies stay firm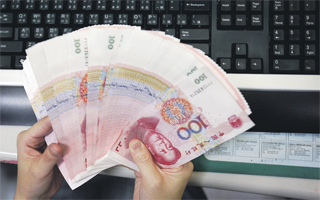 The currencies of Brazil, Russia, India and China are poised to strengthen even as a model of long-term value suggests they are too high relative to the US dollar, according to Goldman Sachs Group.
"All Bric currencies are currently overvalued" in Goldman's GSDEER currency model, London-based Thomas Stolper wrote in a note yesterday. "And yet we expect them to get even stronger."
While Goldman's model shows the real, rupee, the ruble and yuan are overvalued by about 46 per cent, 16 per cent, three per cent and 0.2 per cent respectively, stronger economic growth fuelled by domestic demand may push the currencies higher, Stolper said. Goldman is advising clients to buy the real versus the dollar and bet on gains in Asian currencies including the rupee against Japan's yen.
Follow Emirates 24|7 on Google News.