Tories pledge people power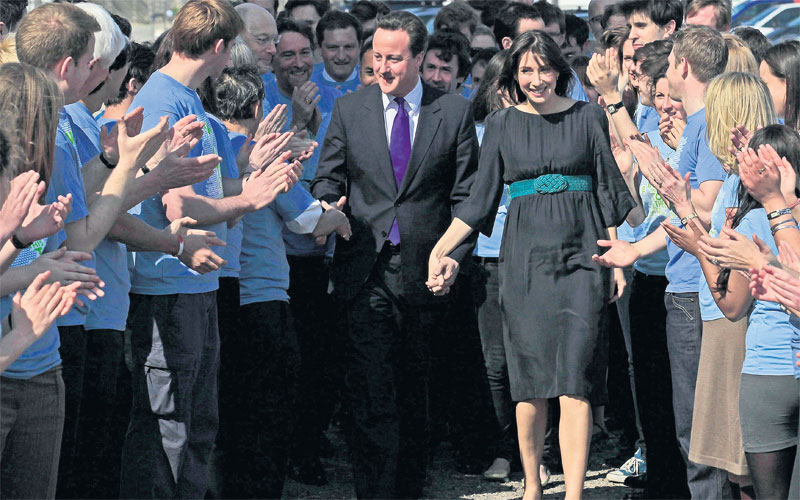 Britain's opposition Conservatives launched their manifesto yesterday for the May 6 general election, with a raft of pledges they say will put power back in people's hands.
Party leader David Cameron unveiled the list of key policies, entitled 'Invitation to Join the Government of Britain', in London one day after the ruling Labour Party launched its manifesto. The Conservatives are looking to woo voters with policies that will return them to power after 13 years in the political wilderness.
The party is ahead in opinion polls, but the huge lead it enjoyed over Labour has narrowed in recent weeks.
Among the manifesto pledges is a plan to allow people to veto high local tax increases and organise referendums on any issue if they can win the support of five per cent of the population.
Follow Emirates 24|7 on Google News.