UK firms expect worse credit conditions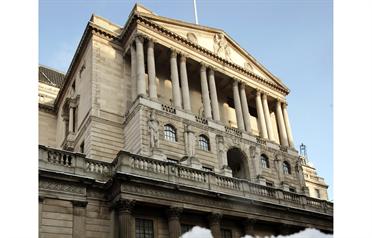 Nearly half of British companies had trouble getting access to new finance at the end of last year and the same proportion expect conditions to get worse in the coming months as the credit crunch tightens its grip.
Banks have choked off lending to companies and households to shore up their balance sheets amid a global shortage of capital, forcing many companies to lay off workers and slash investment, according to a survey by the Confederation of British Industry.
The survey showed 47 per cent of companies seeking new credit in the three months to January reported less finance available. The same proportion feared it would become even more difficult to secure financing in the next three months.
"Day by day, constrained credit is damaging our economy," said CBI Director General Richard Lambert, launching the monthly survey.
The lobby group reckons that large firms will need to refinance over 100 billion pounds ($147 billion) of credit in the next year, and urged the government to quickly implement measures it announced last month to get credit flowing again.
On Friday, the Bank of England said it would launch a 50 billion pound scheme to buy up commercial paper on February 13, with the aim of freeing up market conditions.
The BoE has slashed borrowing costs to a record low of 1 per cent to shore up the economy and kick-start lending -- a reduction of 4 percentage points since October.
Still, nearly half of the companies polled said the cost of borrowing had risen over the last three months. And banks are increasingly pricing their loans over LIBOR rather than over the Bank rate, making it dearer for firms to borrow.
Problems obtaining credit had driven more than a third of companies to lay off staff over the last three months and more than half reported cuts in capital investment.
The survey was conducted between January 14 and January 22. There were 131 responses. 
Follow Emirates 24|7 on Google News.