UK official changed mind on Iraq war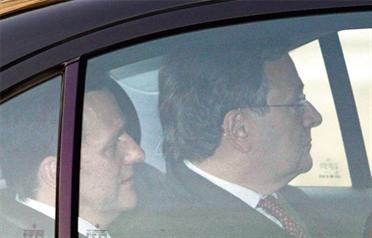 The UK government's former top lawyer said yesterday he initially believed a second United Nations resolution was necessary to justify invading Iraq in 2003, but later changed his mind.
Three days before the March 20, 2003 invasion, Attorney-General Peter Goldsmith told parliament that the use of force was legal on the basis of resolutions previously passed by the UN.
However, giving evidence to a London inquiry into Britain's role in the war, Goldsmith admitted publicly for the first time that his fist impression was that UN resolution 1441, passed in November 2002, did not justify the use of force.
"At one stage, my provisional view was that taking all these factors into the balance, there wasn't enough there. The balance come down in favour of saying 'no, a second resolution is needed'," he told the inquiry.
On Tuesday, the two most senior legal advisers at the Foreign Office in the run up to the invasion said they believed that the use of force without a specific mandate from the UN meant military action was illegal.
Critics of the war have long suspected that Goldsmith was pressured into changing his mind by then Prime Minister Tony Blair.
As late as March 7, 2003 when he gave detailed advice to Blair, he cautioned that a second resolution by UN was still the safest course of action.
By March 13, two days after a meeting with Blair and his team, Goldsmith had decided this second resolution was no longer necessary.
Keep up with the latest business news from the region with the Emirates Business 24|7 daily newsletter. To subscribe to the newsletter, please click here.
Follow Emirates 24|7 on Google News.