GCC petrochem sector reports healthier Q4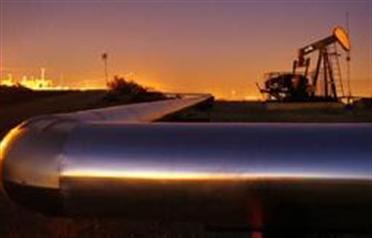 GCC petrochemical industries reported a healthier fourth quarter of 2009 backed by a rise in demand for fertilisers, Hassan I Ahmed, the head of research at Alembic Global Advisors, said.

The earnings beat forecasts on the back of strong volume and pricing gains, Ahmed added. Gains in the petrochemical sector of the GCC has been stimulated by Saudi petrochemical giant Saudi Arabia Basic Industries Corporation (Sabic) and Saudi Arabia Fertilizer Company (Safco). Yansab, a Sabic affiliate has however posted lacklustre results because of a dearth of demand for its products.

Sabic reported a quarter earnings of SR4.6 billion well ahead of a consensus estimate of SR3.7bn. "We believe that this beat will be viewed very favourably by the market. Volumes were up five per cent while product prices rose across the board alongside higher energy prices in the quarter," Ahmed said.

Though Industries Qatar, the other major petrochemicals producer, has not yet posted its fourth quarter earnings, it is expected to post healthier profits considering the lower costs of feedstocks and a higher demand for the its products.

The results have been surprising, considering the fourth quarter is traditionally marked by lower demand. Furthermore, many of the petrochemical industries in the Gulf faced operational problems in the last quarter.

"What we particularly find interesting is that quarter four was a messy operational quarter for Sabic – closures at Yanpet, Sharq and Yansab due to rain towards the end of the quarter and reduced operating rates (65 per cent) at Safco due to a planned maintenance. Despite these operational challenges the company came in with very strong net income and higher volumes," Ahmed wrote in a flash note.

Fertiliser producers in the region, particularly Safco, are finding support in improving farm economies, and improving demand, Ahmed noted. Citing some interesting reasons, Ahmed said people have moved to basic diets – primarily food grains – due to recession. Furthermore, there has been a boost in Chinese demand. "Such a shift in dietary habits generally results in an improvement in demand for nitrogenous fertilisers as 56 per cent of demand comes from food grains," Ahmed said.

However, Kayan a Sabic affiliate has suffered because of a dearth of demand for its products – ethylene, ethylene derivatives, propylene, propylene derivatives and polycarbonates, Ahmed said.
Keep up with the latest business news from the region with the Emirates Business 24|7 daily newsletter. To subscribe to the newsletter, please click here.
Follow Emirates 24|7 on Google News.