10,000 illegal CDs seized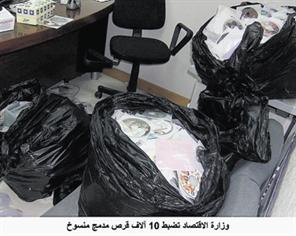 The Ministry of Economy has announced the seizure of around 10,000 copied compact discs in the UAE market.

The intensive drive is part of the effort to enforce Federal Law No 7 of 2002 on copyright protection.

Ministry Director General Mohammed Ahmed bin Abdul Aziz Al Shehhi said the ministry has recently intensified inspection campaigns to end violation of copyright. The ministry will not hesitate to take legal measures against violators.

Al Shehhi said the big efforts made by the ministry aim to boosts the spirit of fair competition in UAE markets to consolidate confidence in local markets and to develop the culture of research and development.

Al Shehhi said measures taken by the Ministry of Economy and other federal and local bodies have largely curbed piracy related to intellectual property.

The level of piracy in the UAE is among the lowest in the region thanks to strict laws and active measures taken, he said.

Al Shehhi said his ministry is committed to making UAE markets a piracy-free environment in the interest of the local market and national economy.
Follow Emirates 24|7 on Google News.