13 get jail terms for trafficking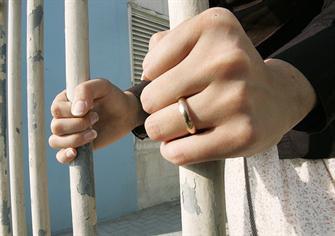 Thirteen Syrian nationals were sentenced by the Abu Dhabi Criminal Court yesterday to prison terms of various lengths, including life terms, followed by deportation for human trafficking and forcing their victims into prostitution.

The charges brought against them ranged from "provoking sin, lewdness and prostitution" to using force, threats and deception to lure the women into believing they were being offered legal job opportunities in the UAE.

Defendants SMA, AAA, AMA, MAA, AMK, KAA, AAA, who were sentenced for life, brought the victims into the country and used threats of physical harm and psychological torture to force them into prostitution. They also held the victims in captivity and deprived them of food.

The court sentenced Syrians MKA, HMA, NHD, AAA, SMA and FAA to 10 years in jail to be followed by deportation for attempting to commit the crimes listed above. The thirteenth defendant, FAA, had formed a criminal gang and deluded the victims into believing they were being taken to the UAE for jobs with attractive salaries. Through the help of people outside the country, they convinced the victims to come to the country.

They obtained visas for these women, received them at the airport and arranged accommodation for them. Then, they withheld their passports and deprived them of food and used physical and mental torture to force them into prostitution.

Some of the victims were held captive in a flat from which one managed to escape and lodge a police complaint. A trap was set for the criminals and some of them were caught red-handed. A week after the initial arrests, two other victims escaped and approached police. After obtaining a warrant from the public prosecution, police entered the villa and arrested the other men, freeing the women. The 13 accused admitted to their crimes.
Keep up with the latest business news from the region with the Emirates Business 24|7 daily newsletter. To subscribe to the newsletter, please click here.
Follow Emirates 24|7 on Google News.