$275bn infrastructure projects to keep real estate market buoyant in Abu Dhabi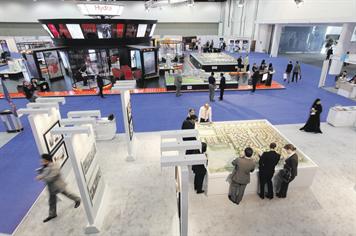 Abu Dhabi is and continues to be an attractive market for real estate as it plans to invest $275 billion (Dh1 trillion) in infrastructure development over the next five years under Economic Vision 2030, a senior executive of a property developer said at the fifth annual Abu Dhabi Real Estate and Investment Show (Ireis) 2009.

Ziad Bushnaq, CEO of Cornerstone, one of the largest real estate solutions companies in the region, said, despite the global economic crisis, the emirate has plans to spend $275bn over the next five years to enhance and develop its infrastructure and real estate projects, and to invest in the petroleum and non-petroleum sectors.

He said: "Ireis 2009 is being held at a time when attractive opportunities are constantly surfacing in Abu Dhabi, particularly in the residential sector, due to the emirate's financial and real estate economy.

"We have conducted extensive studies that show the decline in the price of construction material and the decline in the price of commercial spaces in Abu Dhabi have stimulated construction in the residential sector that many investors were previously ignoring.

"This is a natural reaction, if we consider that a single commercial plot can cost as much as Dh400 million, versus Dh1m for a residential plot, and the risk arising from buying commercial plots with the declining prices is greater than that for residential plots.

"However, we expect commercial plot prices will rally in the near future, based on the real estate-investment relation between residential and commercial plots."

Bushnaq further emphasised that Abu Dhabi financial market needs an immediate boost, which can be achieved through two key factors – first, supporting main investments, which increased from five per cent to 32 per cent in 2008, and accelerating them in order to increase this to 80 per cent.

He said the remaining 20 per cent should be left to individuals to point the market in the right direction.

"Second, big companies need to be encouraged to enlist in Abu Dhabi's financial market in order to support the growth of the real estate, tourism, manufacturing and finance sectors in the emirate.

"Family-owned firms are best suited for this goal.

"I believe more agreements should be made with these companies, and that the obstacles to enlistment faced by these firms should be removed in order to refresh the economy," he said.
Follow Emirates 24|7 on Google News.