ADCB fund to invest $188m in ZonesCorp infrastructure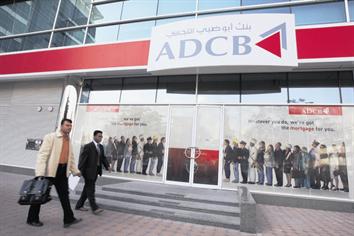 The ADCB Macquarie Infrastructure Fund (AMIF) yesterday announced a $188 million (Dh689m) investment in industrial infrastructure developments commissioned by ZonesCorp, an independent government authority owned by the Abu Dhabi Government through the Department of Planning and Economy.

Jasim Al Darmaki, spokesperson for the ADCB Macquarie joint venture, which manages AMIF, said: "This is a significant investment in the development of world-class infrastructure for industrial zones, such as road and irrigation networks, sewerage utilities and electricity transmission and distribution networks."

AMIF intends to provide equity capital for investments across the GCC and Mena countries in a full range of infrastructure sectors, such as roads, water and wastewater utilities, ports, airports, district cooling, electricity transmission and distribution, gas distribution and social infrastructure.

"This investment gives AMIF exposure to ZonesCorp commissioned projects that form part of its charter to develop the industrial infrastructure of the emirate of Abu Dhabi and create a business climate conducive to growth and economic diversification," said Hajir Naghdy, Managing Director of ADCB Macquarie.

Assets to which AMIF will now have exposure include the extensions to the Industrial City of Abu Dhabi, located in the Musaffah industrial area, which is underpinning the growth of Abu Dhabi's industrial sector.

The first extension to the project, ICAD II, an 11 sq km development that was completed in October 2007, is a mixed-use industrial estate that required the construction of approximately 30km of roads, with complimenting irrigation, sewer, gas and power networks.

ICAD II infrastructure services were developed at a cost of more than Dh450m and have already attracted Dh11bn of investment in capital and operating assets by tenants. The development is already fully leased with more than 60 per cent of the land already under construction by tenants and many sites fully operational.

The next extension, ICAD III, which adds an additional 10 sq km to the site, is currently under construction and due for completion in October 2009. The project, which is being constructed under a public private partnership model, will house tenants from the chemical compounds, construction materials and engineering industries.

AMIF will also have an interest in the ZonesCorp-commissioned Al Ain Industrial City – a 10 sq km industrial estate on the main freight road linking Abu Dhabi, Al Ain and Dubai.

"The projects commissioned by ZonesCorp are vitally important in the promotion of investment in Abu Dhabi's economic sector and the provision of increased employment opportunities in the emirate," said Naghdy.

AMIF, which is expected to raise up to $1bn to invest in infrastructure opportunities in the region, is currently raising capital from both domestic and international institutional investors.

A strong pipeline of investment opportunities has already been identified for AMIF on the back of Macquarie and ADCB's unique deal-sourcing capabilities and the considerable demand for private infrastructure projects in the GCC countries.
Follow Emirates 24|7 on Google News.