BID secures Dh2.4bn for Bawabat Al Sharq project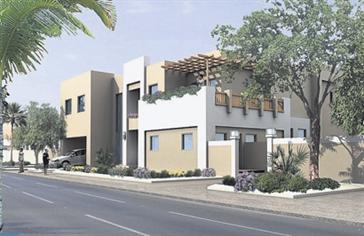 The amount represents 80 per cent of the total cost of the project, which is an entire new city to be developed under Abu Dhabi's Vision 2030 plan near the Abu Dhabi International Airport. The city is being planned by BID at an investment of Dh3bn.
According to BID, the two banks are offering preferential financing options on the total value of the development to buyers. Complementing the offer, BID has announced its plans to back Bawabat Al Sharq by providing direct financing to end-users.
Commenting on the deal with ADCB, Wael Tawil, BID's CEO, said: "In the current market scenario, where banks have revised their lending policies, buyers are finding it extremely difficult to secure loans. We believe it is extremely important to provide timely assistance to buyers. ADCB and Adib, through the confidence they have shown in Bawabat Al Sharq, and in line with their strategic alliances with us, have agreed to provide loans of up to 80 per cent to the project's buyers."
He said to further support the project Adib has announced the provision of direct loans to buyers.
"With Bawabat Al Sharq we aim to create a real sense of integrated community life offering our customers world-class amenities and facilities," Tawil said.
Bawabat Al Sharq is spread across a massive 108 hectares of land.
Follow Emirates 24|7 on Google News.
Baniyas Investment and Development Company (BID), the investment arm of Bani Yas Sports Club, has secured Dh2.4 billion in financing from the Abu Dhabi Commercial Bank (ADCB) and the Abu Dhabi Islamic Bank (Adib) for its Bawabat Al Sharq project, a mixed-use community development on the capital's outskirts.