Child killer had 'abnormal' history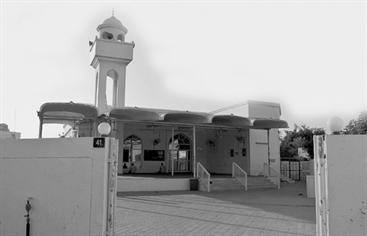 The doctors who decided the Emirati accused of murdering a four-year-old boy in a mosque was mentally sound told Dubai Criminal Court yesterday why they had reached this conclusion.

Defendant RO, 30, appeared without the shackles unlike in previous hearings. Presiding Judge Fahmi Munir asked the accused, who had seemed distracted throughout the trial, if he wanted to say anything before the court considered its verdict, but he replied with only a few unintelligible words.

The three doctors – Mohammed Hassan, Mohammed Shahda and Adel Karani – said the medical examination of the defendant took around five hours. One hour was taken for observation and discussion of the subject, and the rest of the time was devoted to psychological analysis.

They said their examination led them to conclude the defendant was a person of average intelligence, his mental powers were sound and he committed the crime while fully aware of his behaviour.

The examination also revealed that the defendant continued to want to have sex with children and had a hostile attitude.

The doctors said they believed the accused remained a threat to children on a number of facts.

The defendant had an abnormal personal history, he had carried out similar sex assaults on other children before, he consumed alcohol and drugs before committing such acts and had a history of violence.

And they said studies had shown that 30 to 40 per cent of people who suffered torture and violence during childhood went on to commit violent and abnormal acts in their turn in what was known as a circle of violence.

This meant he would repeat his abnormal acts even if he were put in jail.

Defence lawyer Mohammed Al Saadi asked the doctors whether RO's unusual childhood would have had an impact on his behaviour – his mother died when he was young and the woman his father later married tortured him and deprived him of food.

But the doctors said this would not have affected his conduct.

And they said the defendant's consumption of drugs and alcohol over 15 years had not affected his nervous system or mental powers. They said he took drugs and alcohol to help him carry out sex attacks on children and not to achieve the sorts of effects enjoyed by other addicts.

Prosecutors accuse RO of premeditated murder after sexually assaulting the boy, together with the consumption of alcohol.

The Pakistani youngster was found dead at a mosque at Al Qusais on the first day of Eid Al Adha. Yousef Foulath, the public prosecution's representative, urged the court to impose the death penalty.

Al Saadi called on the court to hear testimony from the wife of RO's father and said the case could not have involved premeditated murder as the entire series of events had lasted only three to five minutes.

The case was adjourned until January 27, when a verdict is expected to be delivered.


Other cases

- A man accused of molesting a waitress denied the charge yesterday, but admitted one of consuming alcohol. The Asian defendant, RA, 24, allegedly held the woman's hair and forcibly kissed her at the Dubai Palm Hotel. 

- Another Asian, salesman SK, 26, also admitted alcohol consumption, but denied threatening his girlfriend with a knife. Verdicts in both cases are expected on January 20.

- Three Asians LA, salesman, 40, AA, 29, worker and GB, 22, worker are accused of attempting to rob a warehouse owned by victim SK, with whom LA had worked previously as a driver.

The case is adjourned to January 31.
Keep up with the latest business news from the region with the Emirates Business 24|7 daily newsletter. To subscribe to the newsletter, please click here.
Follow Emirates 24|7 on Google News.