Child murder suspect is 'sane', Dubai court hears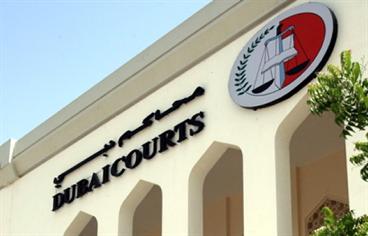 Emirati RO, accused of murdering a four-year-old boy after sexually assaulting him in a mosque during Eid Al Adha, is in a sound mental state and is fully aware of all his actions, a psychiatrist's report has found.

The report says defendant RO still wishes to engage in deviant sexual practices, particularly with children, Dubai Criminal Court heard yesterday. However, defence lawyer Mohammed Al Saadi cast doubt on the findings of the doctor who prepared the document.

Al Saadi said that, in view of the severe penalties his client could face if found guilty – which range from life imprisonment with hard labour to the death penalty – he wished to hold discussions with the doctor.

He also asked the court to change the charge from premeditated murder to non-premeditated murder, as he said the accused had not intended to kill the boy.

The case was adjourned until Wednesday to enable Al Saadi to talk to the doctor. The public prosecutor was instructed to present the doctor at the next hearing. RO was brought to the court in shackles. At an earlier session the court heard a presentation by public prosecution representative, Yousef Foulath, who called for RO to be executed if found guilty.

Foulath quoted verses from the Holy Quran that said killers should face the death penalty.

Al Saadi had called for his client to be referred to a psychiatrist so his mental condition at the time of the murder could be verified and his degree of responsibility for his actions could be assessed.

He said the defendant had not had a normal upbringing as his mother had died while he was young and his father has married another woman, who treated him cruelly. This had led to him becoming addicted to alcohol from a young age and keeping bad company.

Al Saadi said the extreme nature of the crime in terms of the location, the timing and the victim's age, together with the fact that the accused had smiled repeatedly while being quizzed by prosecutors, raised doubts about his mental state.

The public prosecution sent the defendant for trial for the boy's premeditated murder after practicing sodomy, along with alcohol consumption.


Verdicts

Dubai Criminal Court sentenced two Asians and an Iranian to six months' jail and subsequent deportation.

Asian cleaner NN, 26, was convicted for stealing $20,000 (Dh73,462) from a hotel room.

Iranian SA, 20, got the rap for threatening an Iranian family for not letting him marry their daughter.

Asian saleswoman FZ, 40, was sentenced for luring a carpenter to her apartment for sex and stealing his wallet, with accomplices.
Keep up with the latest business news from the region with the Emirates Business 24|7 daily newsletter. To subscribe to the newsletter, please click here.
Follow Emirates 24|7 on Google News.