Condolence messages pour in from leaders across the world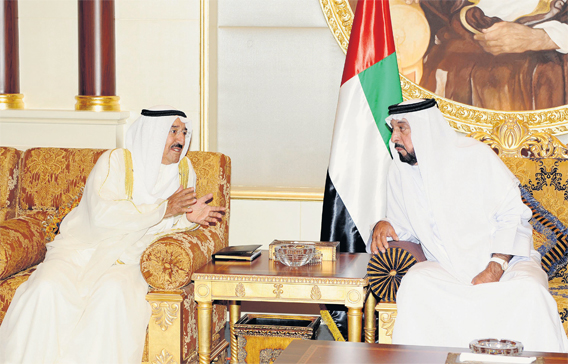 The President His Highness Sheikh Khalifa bin Zayed Al Nahyan, Ruler of Abu Dhabi, has received a large number of condolence messages on the death of Sheikh Ahmed bin Zayed Al Nahyan.
King Abdullah bin Abdulaziz of Saudi Arabia, King Abdullah of Jordan, President of South Korea Lee Myung-bak, Algerian President Abdul Aziz Bouteflika, Eritrean President Asaias Afwerki, King Juan Carlos of Spain, Lebanese Speaker Nabih Barri, King Mohammed of Morocco, Secretary-General of the Arab League, Amr Moussa, and President Mahmoud Ahmadinejad of Iran were among the many global leaders who all expressed their condolences on the death of Sheikh Ahmed bin Zayed. He also received messages from President Zein Al Abidine Ben Ali of Tunisia and President Omar Hassan Ahmed Al Bashir of Sudan.
General Sheikh Mohammed bin Zayed Al Nahyan, Crown Prince of Abu Dhabi and Deputy Supreme Commander of the UAE Armed Forces, and Foreign Minister Sheikh Abdullah bin Zayed also received many messages of condolence.
Follow Emirates 24|7 on Google News.