Emirates Gas reduces LPG price to Dh86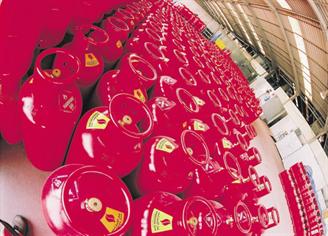 Emirates Gas has further reduced the price of 22-kg LP Gas cylinders from Dh96 to Dh86, marking an 18 per cent reduction in price in the past two months. The revised price highlights the commitment of Emirates Gas to further enable Dubai residents to meet the unprecedented challenges posed by the global financial crisis.

Commenting on the new initiative, Saeed Abdullah Khoory, Enoc Group Chief Executive, said: "The impact of the global financial crisis is being felt across the world, affecting customer confidence. As the Dubai Government is making efforts to boost market sentiment, Emirates Gas has decided to further reduce the price of LG gas cylinders to complement the Government initiatives. This is the second price cut in the past two months offered by Emirates Gas."

Hesham Ali Mustafa, General Manager, Emirates Gas, said: "The price reduction is part of our commitment to pass on benefits in costs to our customers in line with international trends. We have also introduced safety features and other value-added services including maintenance and free replacement of cylinders that are 15 years old. These reiterate the highest safety standards followed by Emirates Gas."

In the past eight months, Emirates Gas changed over 200,000 cylinders incorporating new self-closing valves. The new valves have high-impact strength and are equipped with safety features such as protective gaskets and domestic pressure regulators with an automatic cut-off mechanism to stop the flow of gas in case of a leakage. The regulator also has a fusible plug that will melt in case of fire.

"We continuously upgrade our services with initiatives such as online ordering and customised inventory management," he said.
Follow Emirates 24|7 on Google News.