First customs auction in new year fetches Dh2.2m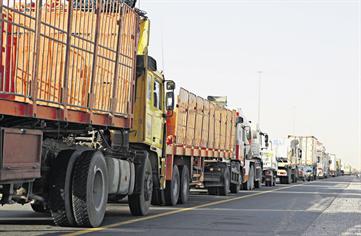 The first 2009 Jebel Ali Customs auction collected Dh2.2 million. The auction, attended by a large number of Arab and other traders and importers, covered 92 lots of electronics, replacement parts, wood, electricity generators, plastic and metal equipment, garments, wallpaper, carpets, furniture, ceramics and other items.

Jebel Ali Customs Centre organises some 20 auctions a year, covering all goods left there for more than six months without being cleared by importers, shipping and clearance agents.

A customs inspector, who refrained from giving his name, denied that Jebel Ali Customs Centre has been affected by the global financial crisis. He said auctions of 2008 third quarter proceeded according to annual levels.

Also, the first auction of 2009 covered 92 lots, while the average number of lots in previous auctions did not exceed 50.

Dubai Customs from time to time announces auctions in local newspapers. The committee formed sets an initial auction price for each group of goods that is no less that 50 per cent of the value of goods estimated by customs.

In case payment is done by cheques, the goods are not delivered before collecting the value of the cheque from the bank. And the goods are to be moved from the site within five days of the auction. Failure to do this means that customs have the right to sell the goods in auction the following day.
Follow Emirates 24|7 on Google News.