Glenn Perry leads Dubai's Haiti response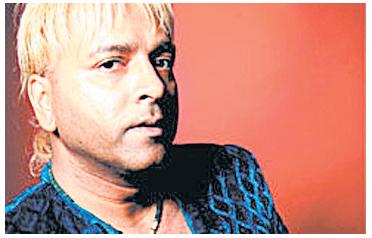 The invitation-only dinner-cum-concert will be held at the Ramada Hotel in Bur Dubai on January 29  at 8 pm. People interested in the event have to RSVP the artist on glennperry@mail.com.
Discussing plans to raise  funds for the earthquake victims, Perry told Emirates Business: "The reason for not selling tickets  is because raising awareness for a cause is as important to me as raising money for it. I want as many people as possible to attend the concert and donate whatever they can for the cause.
"I could have sold tickets and then given the proceeds for Haiti, but I don't want to force people to shell out a certain amount  and then forget about it. I want them to attend the concert, learn more about the tragedy and then open their hearts and wallets for the people of Haiti."
Perry, in a solo performance will be playing a mixture of rock, pop, ballads and jazz. He plans to hold another concert for Haiti in Sharjah and a walkathon in Dubai.
"In Sharjah, I want to perform with as many  musicians from the UAE as possible and encourage local talent," he said.  Though the Sharjah concert dates are yet to be decided, the walkathon will be held at Zabeel Park at 4 pm on February 5.
Follow Emirates 24|7 on Google News.
Singer-musician Glenn Perry is holding a concert in Dubai to raise money for and create awareness about the plight of Haiti quake victims.