Global fury mounts over Dubai hit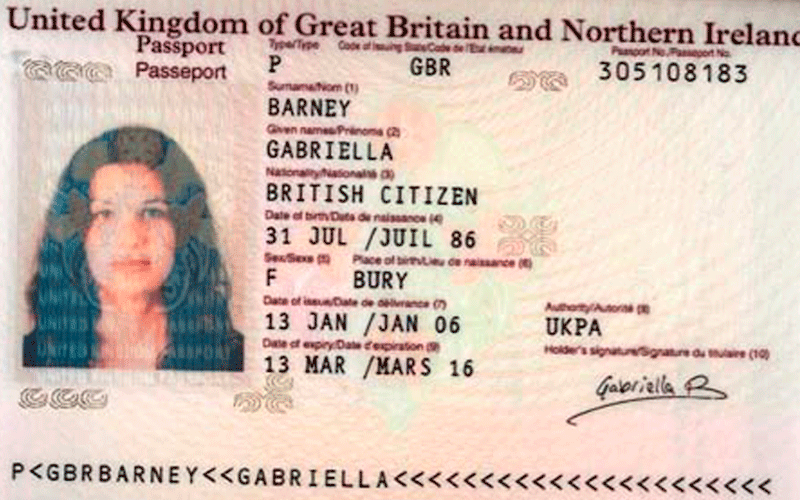 Mounting diplomatic fury over the killing of a top Hamas commander in a Dubai hotel reached Australia on Thursday, with Israel's envoy summoned over the use of Australian passports by a suspected assassination squad.
Dubai authorities have now identified 26 people suspected of involvement in the killing of Mahmoud al-Mabhouh. Fraudulent Australian passports were used by three of the 15 new suspects named, most of whom were Europeans.
"Any state that has been complicit in use or abuse of the Australian passport system, let alone for the conduct of an assassination, is treating Australia with contempt and there will therefore be action by the Australian government in response," said Australia's Prime Minister Kevin Rudd, without elaborating.
Mabhouh was killed last month in his hotel room in what Dubai police say was almost certainly a hit by Israel's Mossad spy agency.
Dubai police added 15 new names on Wednesday to a list of suspects wanted over the killing. Six carried British passports, three held Irish documents, three were Australian, and three French, the Dubai government said in a statement.
Among other suspects named earlier were 11 who travelled on fraudulent British, Irish, French and German passports to kill Mabhouh. Six were Britons living in Israel who deny involvement and say their identities were stolen.
"Dubai investigators are not ruling out the possibility of involvement of other people in the murder," a statement by Dubai authorities said.
Irish Foreign Minister Micheal Martin said on Thursday his country was "angry" at the use of fraudulent Irish passports in the hit and that none of the suspects named were Irish citizens.
"Whoever did this forged the passports. We are angry about that because it violates the integrity of our passport system and places at risk the security of our citizens," he said.
Australia's Foreign Minister Stephen Smith, who summoned Israel's ambassador in Canberra Yuval Rotem, said investigations were still under way, but the three Australians were also apparently innocent victims of identity theft.
"I made it crystal clear to the ambassador that if the results of that investigation cause us to come to the conclusion that the abuse of Australian passports was in any way sponsored or condoned by Israeli officials, then Australia would not regard that as an act of a friend," Smith said.
French magistrates will also investigate how three fraudulent French passports came to be used in the assassination, France's foreign ministry said on Thursday.
Some of the other governments involved have summoned their Israeli envoys and the EU slammed the abuse of passports.
INTEGRITY AT STAKE
Rudd said the use of fraudulent documents was of deep concern, as it called into question the integrity of the entire passport system, both in Australia and elsewhere, and could place the lives of identity fraud victims at risk.
Israel has not denied or confirmed it played any role but its foreign minister said there was nothing to link it to the killing. The United States, Israel's main ally, has kept silent about the affair.
The Israeli ambassador to the United States, Michael Oren, said no country except Dubai had accused Israel of involvement.
"I personally know nothing about it," Oren told Reuters.
Mabhouh, born in the Gaza Strip, had lived in Syria since 1989 and Israeli and Palestinian sources have said he played a key role in smuggling Iranian-funded arms to militants in Gaza.
Ironically, Mabhouh used the same tradecraft -- fraudulent passports and disguises -- as his killers during his secret missions to procure arms, a confidant told Reuters on Thursday.
A Hamas official and Israel have also said he masterminded the capture and killing of two Israeli soldiers during a Palestinian uprising in the 1980s.
Like last week, Dubai police released passport photos and closed-circuit television footage of the new suspects, who police said arrived from cities including Zurich, Paris, Rome, Milan and Hong Kong.
Once their part in the operation was completed, the suspects fled to different parts of the world, with two suspects leaving Dubai by boat for Iran.
Dubai police also released credit card details of some of the suspects. At least 13 credit cards used to book hotel rooms and pay for air travel were issued by the same small US lender, MetaBank. The bank declined comment.
Two Palestinians suspected of providing logistical support were in detention and Dubai's police chief has said he believes the operation could not have been carried out without information from inside Hamas on Mabhouh's travel details.
Follow Emirates 24|7 on Google News.