Idex boosts country's image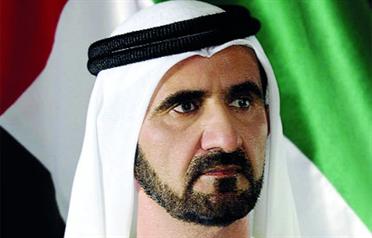 "We are proud about the success being scored by Idex and increasing turnout from major industrial countries' companies. Idex enjoys reputation among the military equipment and traditional armament manufacturers. Hence, they showcase the latest military technology at the UAE market," he told Wam in an interview.
Sheikh Mohammed said: "Idex is not an aim in itself, but a means for promotion of our country as it represents an opportunity for others, particularly foreigners to visit the UAE and get introduced to our achievements, Arab traditions and noble Islamic values," adding that it is also a chance for the UAE people to interact with other cultures.
He said the UAE was one of the pioneers of exhibition industry, economic, tourism, technology, sports gatherings and others in the region. It has accomplished world-class infrastructure to organise and operate major exhibitions.
Sheikh Mohammed underlined the exhibition industry and related fields required a number of factors to succeed and achieve the goals, citing the existence of the-state-of-art infrastructure, government facilitations and qualified UAE national cadres as examples for success.
He said the UAE has been organising successful exhibitions such Idex, Dubai Aviation Exhibition and others.
Sheikh Mohammed said: "We are proud of the success and participation from companies of major industrial countries at the Idex, which enjoys fame and recognition among the military hardware and traditional armament manufacturers."
He said it is a matter of time for Dubai to host the International Aviation Exhibition in 2010, adding that there are UAE cadres who can organise and manage the exhibition efficiently. He refuted suggestions that holding defence exhibitions could ignite armament in the region.
Follow Emirates 24|7 on Google News.
The Vice-President and Prime Minister of UAE and Ruler of Dubai His Highness Sheikh Mohammed bin Rashid Al Maktoum has stressed the significance of International Defence Exhibition and Conference (Idex).