Job satisfaction survey on at DPE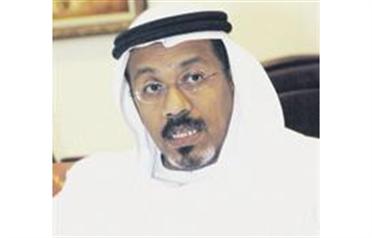 Research is being carried out to determine the level of job satisfaction among employees at the capital's Department of Planning and Economy (DPE).

And others who have contact with the department – including local and foreign investors, consumers and stakeholders – will be asked whether they are satisfied with the services they receive.

The operation, which involves the completion of questionnaires by random samples, is being carried out jointly by the DPE's Directorate of Strategic Planning and research company Ipsos.

Undersecretary Mohammed Omar Abdullah said the DPE was keen to achieve the highest standards of quality and excellence. "The results of the research will help all DPE sectors, especially the ones involved with stakeholders, investors and consumers, to identify shortcomings and deficiencies in performance in order to rectify them by taking immediate and effective action," said Abdullah.

"The questionnaires will help the DPE to create the ideal economic environment to enable continuous growth and provide opportunities. In addition, it will help with the development of economic plans, facilitate the enhancement of Abu Dhabi's business environment and provide customer-centric, modern tools and mechanisms to allow for the continuous creation of opportunities."

Humaid Al Diree, Director of Strategic Planning, said: "By engaging a third party to conduct the research we will be able to obtain accurate, objective and credible results on the basis of which many decisions can be made and development opportunities can be provided."

He said the questionnaire for investors focused mainly on measuring levels of awareness of DPE services and satisfaction with the business environment and services provided by the department.

"The results will be supported by a number of studies that will produce recommendations to help decision and policymakers improve the quality of services in the emirate of Abu Dhabi as a whole. "The questionnaire addresses the issue of whether the prevailing rules and regulations and presently implemented procedures are consistent with doing business in the emirate. It will identify any obstacles that may prevent investors enjoying a sustainable business environment."

Al Diree said the consumer satisfaction questionnaire was designed to measure the level of awareness of DPE services in the field of commercial protection. This part of the research project was being carried out jointly with the Ministry of Economy.

The stakeholder questionnaire would be completed by representatives of both government and private entities.

And the employee questionnaire would determine whether the DPE provided the resources needed for staff to do their jobs properly. It would also evaluate the level of satisfaction employees felt regarding their duties.
Follow Emirates 24|7 on Google News.