Jurisdiction of DIFC Courts in property cases explained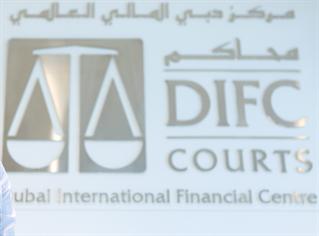 Property cases signed in a coffee shop within the Dubai International Financial Centre (DIFC) may fall within the jurisdiction of DIFC Courts, even if the property is not within the centre. This is because the court also exercises jurisdiction on deals executed within its territory.

"It is not 100 per cent but there's a good chance that your deal will fall within the purview of DIFC Courts," Essam Al Tamimi, Founder and Senior Partner, Al Tamimi told Emirates Business.

"Why so? Because the property sector has very specific legal terminology under the UAE/Dubai law that says jurisdiction over property will come within the purview of the court where the property is located."

"If it were located in Ajman, then it would be handled by Ajman Court. However if the dispute is not over the property but over, say the engineering aspect, then you are not disputing the ownership, rather you are disputing over the engineering consultancy, then there is a chance that DIFC courts may have jurisdiction," he added.

Due to its international expertise and its medium of language, a number of real estate and construction related firms are keen to bring their cases to DIFC Courts. Cases have trebled from nine in 2008 to 36 in 2009. "I don't think we turned them down but there are some cases where lawyers telephoned to ask if they could bring a case and the registrar may say we don't do such a case," Sir Anthony Evans, Chief Justice of the DIFC Court, said.

"There is certainly an interest among people to come in and ask if they can bring their case in or not. The last thing we want is for parties to come here and then the other party says you shouldn't be here, you're just wasting money," he added.

Regarding the coffee shop issue, he said:"Would we have jurisdiction in that case? There is no clear answer. The important thing is to focus on the contract."

Dr Ahmed bin Hazeem, Director General, Dubai Courts, added: "There are mechanisms in the MOU to address any issue. As a result we also have two protocols (of jurisdiction) to define clearly what we should do."
Keep up with the latest business news from the region with the Emirates Business 24|7 daily newsletter. To subscribe to the newsletter, please click here.
Follow Emirates 24|7 on Google News.