Khalifa issues two new laws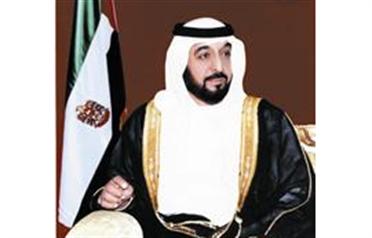 President His Highness Sheikh Khalifa bin Zayed Al Nahyan yesterday issued two laws in his capacity as Ruler of Abu Dhabi.

Law Number 2 of 2009 establishes the Department of Economic Planning (DEP). The new department will replace the current Department of Planning and Economy (DPE).

All assets, rights and obligations of the DPE will be transferred to the new department, a statement to the Wam news agency said.

The law specifies that the department will work to achieve sustainable economic development of Abu Dhabi through the organisation of business sector and economic affairs by suggesting related policies and legislation.

The DEP will prepare plans and development programmes through the adoption of the best economic and management practices, employment of the best human resources and the use of technology and expertise.

The department will work to achieve the emirate's economic interests through co-operation with specialised international and regional organisations as well as through the establishment of an economic environment based on precise and transparent information and the use of technology to enable companies to benefit from information technology and to be aware of the investment opportunities available in the emirate.

Law Number 3 of 2009 established Abu Dhabi Quality and Conformity Council, office, jurisdiction and board formation.

Under the law, quality and conformity specifications will be controlled in areas such as public health, food, radioactive materials, construction and building, road construction, environment, communications, precious stones and valuable metals and any other field agreed by the executive council upon proposal from the board. In accordance with the Law Number 3, Abu Dhabi Quality and Conformity Council will be an autonomous and corporate body. Its head office will be in Abu Dhabi and it can open branches in and outside the emirate.

The council aims at creating awareness about importance of quality conformity specifications.
Follow Emirates 24|7 on Google News.