Man kidnapped and held in villa for Dh5,000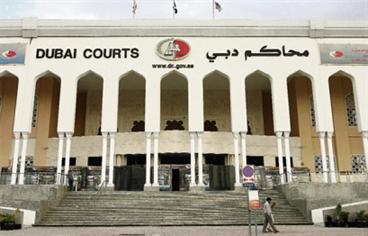 A works supervisor was allegedly kidnapped by a gang who held him in an abandoned villa in Satwa for five hours, threatened to kill him and demanded Dh50,000 in ransom, Dubai Criminal Court heard yesterday.

Six Asians – DS, 30, MK, 23, ZA, 24, RM, 30, MA, 23 and MR, 39 – are accused of kidnapping Sehabudin Abdulbaen, 39, and detaining him at a villa in Satwa.

They all have denied the charges. Five of the accused – who are being held in custody – attended yesterday's hearing.

Abdulbaen told the court that MR came to his house in Satwa and asked him to come out of the house as MR wanted to talk to him. When Abdulbaen stepped out of the house, he was ordered to get into a car, but he refused to get inside the vehicle, which made the gang members angry and they forced him inside.

They then took him to a villa in Satwa, where about 13 people were waiting for him. Abdulbaen was taken to a room where MR allegedly demanded the ransom.

He replied back that he had no money, at which point one of those present slapped him on the face, the court was told.

Abdulbaen said MR told him to call his brother Bahaadin on a mobile phone and bring the money.

So, he called his brother and told him what had happened. Bahaadin said he wanted to talk to the kidnappers and one of the gang members told him that MR had reduced the demand to Dh5,000.

The kidnappers then left the room to negotiate with the brother, leaving Abdulbaen with two guards.

After five hours police swooped on the villa and arrested the two guards.

Abdulbaen told police that MR's role was to talk to his brother. He said MK was not involved in the negotiations and DS and ZA had slapped him. RM and MA were guarding him in rotation, he claimed.

The case has been adjourned to February 14.

Two of the accused were represented by a lawyer and the court ordered the appointment of lawyers to defend the others.


Drug smuggler seeks mercy

A 26-year-old man who was seized with 74 heroin capsules weighing 700g at Dubai International Airport yesterday admitted possessing the drug.

Asian MT, 26, asked for mercy from Dubai Criminal Court, which adjourned the case until February 10.

In another case, three visitors denied stealing Dh5,000 and gold jewellery worth Dh63,000 from an apartment at Emirates Hills. The defendants – Europeans DB, 40, AB, 26, and SF, 37 – all attended the hearing.

The court adjourned the case until February 14 and ordered that the accused should be held in custody. And an investor denied forging a trade license from the Department of Economic Development and a residence visa supposedly issued by the Naturalisation and Residency Department.

Prosecutors allege that Arab AM, 27, used the forged documents to obtain 21 post-paid lines from etisalat and avoid paying bills of Dh55,000. The case was adjourned until February 14. 
Keep up with the latest business news from the region with the Emirates Business 24|7 daily newsletter. To subscribe to the newsletter, please click here.
Follow Emirates 24|7 on Google News.