MCS urges excellence in federal services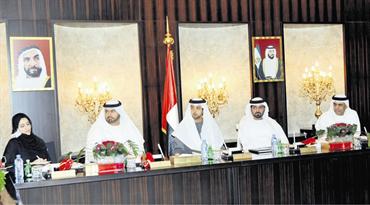 The Ministerial Council for Services (MCS) has underlined in its regular meeting chaired by Sheikh Mansour bin Zayed Al Nahyan, Minister of Presidential Affairs and MCS's Chairman, the necessity to improve the level of federal services provided for the public and make them distinguished.

The MCS underlined the importance of spreading excellence culture in the field of services, consolidation of awareness at all ministries and federal bodies and making the improvement of services the basis of work of these bodies to realise the goals of Federal Government Strategy.

It noted the public's satisfaction is one of the links through which the achievements of government departments and level of performance of officials and employees are measured. The MCS approved the setting up of a higher committee of National Day ceremonies, comprising representatives from all emirates and relevant bodies to unify national efforts and present distinguished national ceremonies that are suitable for the National Day.

It also discussed a number of issues referred by some ministries and federal bodies related to human resources and financial and administrative affairs and took suitable decisions in that regard.

The MCS looked into the closing account of union's general budget for the expired fiscal year 2007 and the 23rd general report of the union's closing account for the fiscal year 2007. It instructed all federal bodies to adhere to administrative and financial systems and take into consideration remarks coming from the State Audit Institution.
Follow Emirates 24|7 on Google News.