Mohammed orders integrated redressal system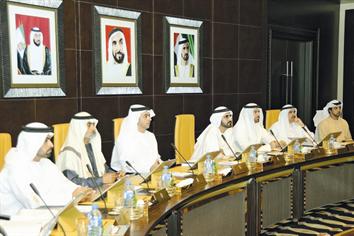 His Highness Sh&eikh Mohammed bin Rashid Al Maktoum, Vice-President and Prime Minister of the UAE and Ruler of Dubai, chaired the first meeting of the 2009 Cabinet, which was held at the Presidential Palace in Abu Dhabi yesterday.

Sheikh Mohammed called on all ministers and government staff to continue to strive to improve the delivery of government services. He added that public satisfaction is the real standard by which to measure the quality of government services.

Sheikh Mohammed stated the current minimum client satisfaction benchmark of 70 per cent should reach 100 per cent

by 2015. The Cabinet discussed several issues of national importance and ways of providing the most efficient service to clients of ministries and government institutions.Following a presentation on quality assurance, Sheikh Mohammed ordered the establishment of an integrated system to deal with customer complaints, suggestions and feedback. This new system will aim to measure client satisfaction and help enhance government performance.

The Cabinet approved the 2009 budget for the National Media Council and the final accounts of some federal organisations and departments.
Follow Emirates 24|7 on Google News.